Description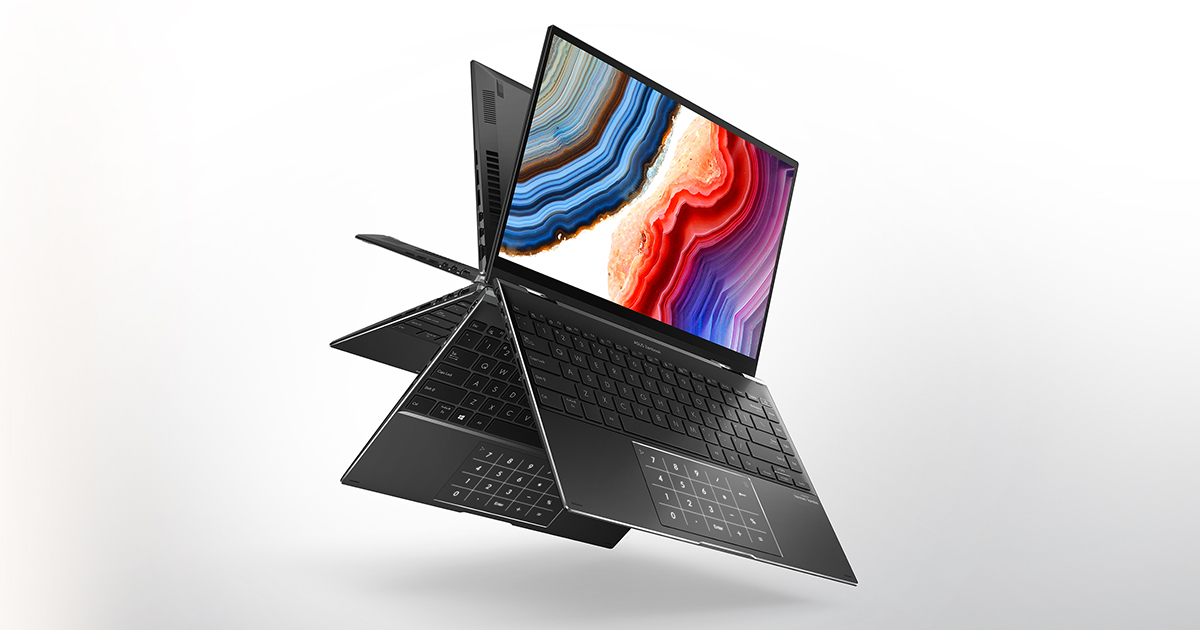 ZenBook 14 Flip OLED A Vision Of Brilliance
Add a touch of brilliance to your life with Zenbook 14 Flip OLED, the slim, light and ultra-versatile convertible laptop with a gorgeous 16:10 4K OLED HDR NanoEdge touchscreen that gives you the deepest blacks and the most vivid colors. Powered by the AMD Ryzen™ 9 5900HX processor, Zenbook 14 Flip OLED delivers extreme performance for any task. The precision-engineered 360° ErgoLift hinge lets you work or play in whatever mode you wish — laptop, stand, tent, tablet, or anything in between — and for natural creative input the touchscreen supports a 4096-pressure-level stylus. With Zenbook 14 Flip OLED your productivity can really shine, anywhere.
---
True Black : See The Unseen
ASUS OLED laptops reproduce blacks perfectly. An OLED pixel consists of three sub-pixels, each with its own self-generated illumination: a 4K (3840 x 2400) display has 9,216,000 pixels, which means it has 27,648,000 self-illuminated sub-pixels, compared to just a few dozen LED backlights in most LCD displays. When displaying black on an OLED display, the pixel is simply turned off to produce the darkest possible black. This enables extremely crisp and clear images even in the darkest scenes. You'll be surprised to see how many new details you'll spot in your favorite movies!
---

Fastest Response Time On Any Laptop For Motion Clarity
For a display, response time is the time taken to replace one color with another: the faster the time, the better motion is reproduced. The diagram below shows a color transition from purple to blue. On an ASUS OLED, this transition takes only 0.2 milliseconds, while on an LCD, it might take 10 ms or longer. This makes a lot of difference, since OLED colors and images look correct for most of the time a frame is displayed, whereas LCD images may be blurry during the transition process.
ASUS OLED displays have a 0.2 ms response time – the fastest of any laptop, and 50x faster6 than the average laptop LCD display. This ensures smoother fast-paced action scenes, low-latency gameplay, and subtle details like blur-free text scrolling. In effect, the smooth visuals on an OLED display can rival those on an LCD display with a much higher refresh rate.
---