Description
Life is brighter and clearer with Zenbook 14X OLED, the slim, light and compact laptop with a gorgeous 16:10 4K OLED HDR NanoEdge touchscreen that gives you the deepest blacks and the most vivid colors. Powered by the latest 11th Gen Intel® Core™ processors and Intel Iris® Xe graphics, Zenbook 14X OLED delivers superb performance with ASUS Intelligent Performance Technology. The precision-engineered 180° ErgoLift hinge makes sharing content easy, and the innovative ASUS NumberPad 2.0 enhances your on-the-go productivity. Let Zenbook 14X OLED light up your work or play, anywhere.
---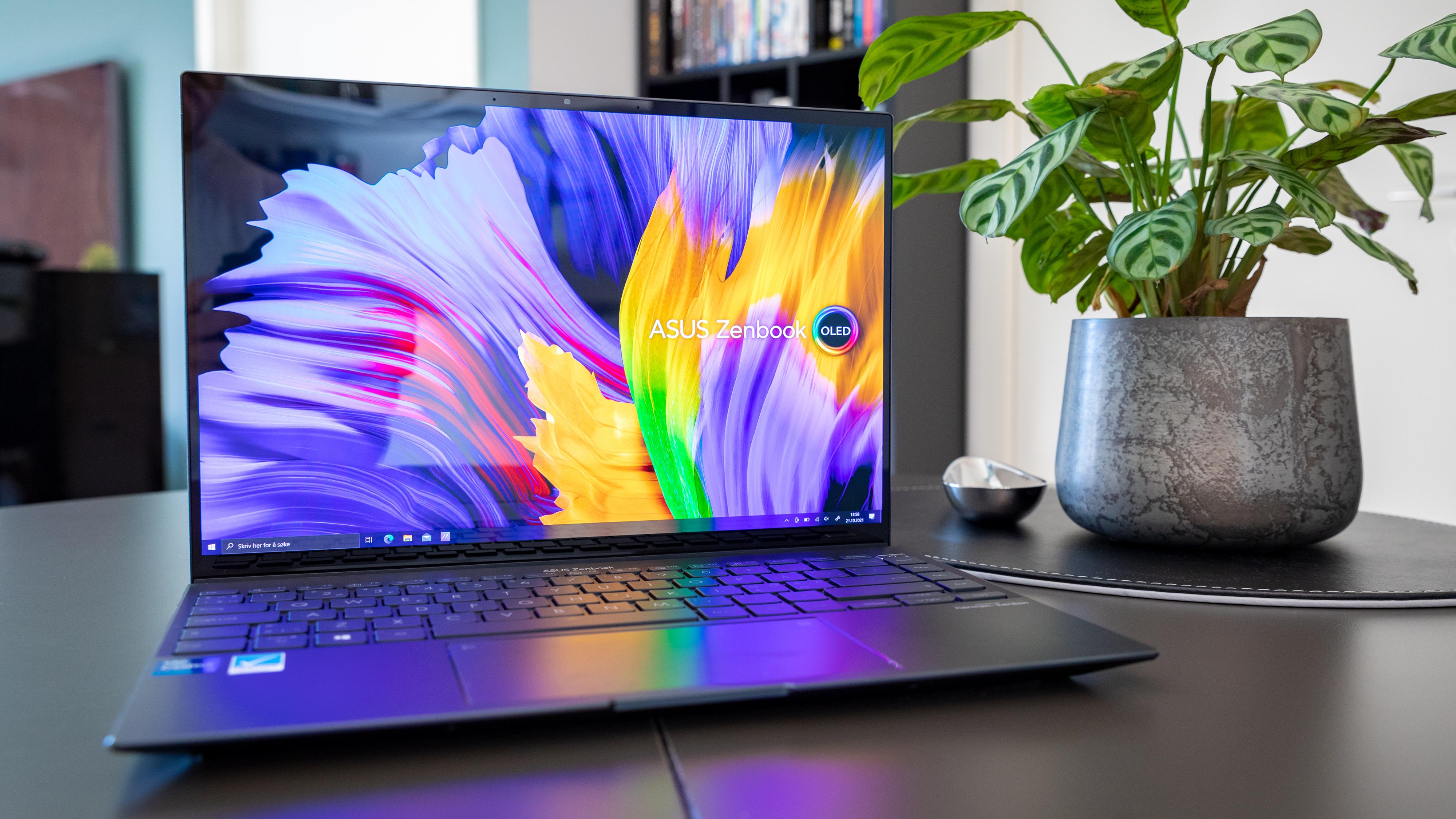 Eye care, even more critical for children
Since children's eyes are not fully developed, with a more transparent lens and cornea, harmful blue light can penetrate the eye more easily, potentially causing premature aging of the retina. Research6 has shown that in a five-year-old child's eyes, approximately 60% of the received blue-light emissions pass through to the retina, compared to only around 20% for a 60-year-old adult. With ASUS OLED displays, the significantly lower blue light levels mean better eye care for children.
---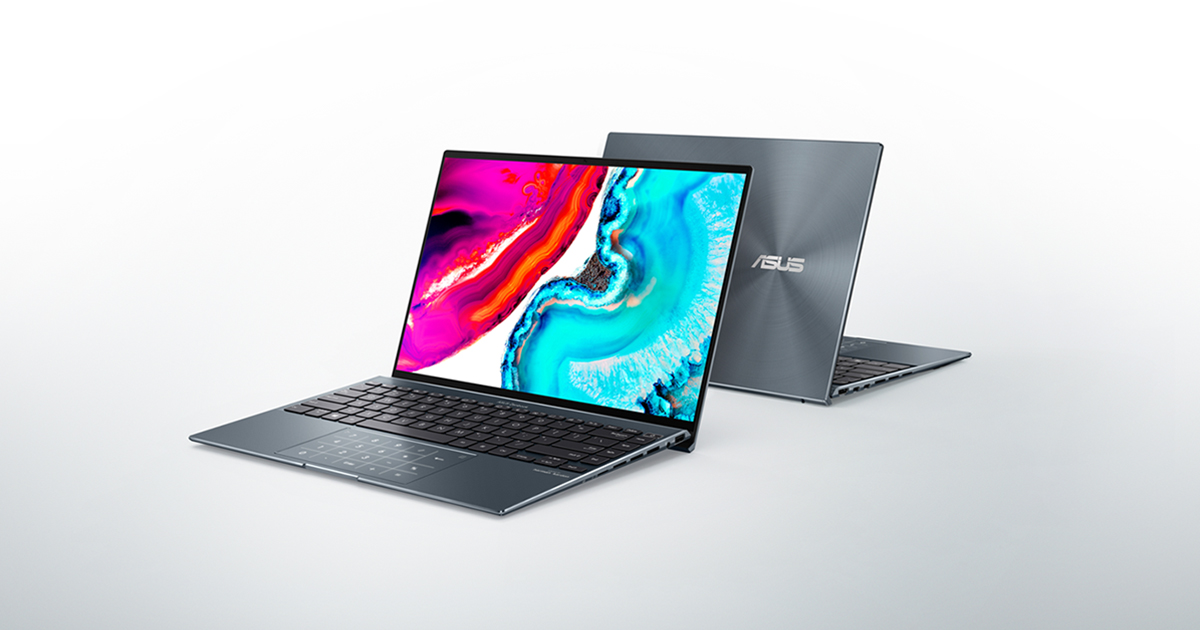 OLED has much higher perceptual brightness
On conventional LCD displays, detail and color quality usually decrease dramatically as the brightness is reduced. But ASUS OLED laptops are able to show great detail at lower brightness settings due to their high contrast and their ability to maintain a wide color gamut at low brightness. ASUS OLED laptops can maintain good color reproduction at any brightness level, so you can freely adjust the screen's brightness to suit your working environment, while still enjoying exceptionally vivid colors. For example, in the living room environment (usually illuminated at about 100 lux), you only need 177 nits brightness in an OLED display to produce the same clear image as 400 nits brightness in an LCD display. At the lower brightness levels needed on OLED displays, there's less harmful blue light emitted.
---
True black : See the unseen
ASUS OLED laptops reproduce blacks perfectly. An OLED pixel consists of three sub-pixels, each with its own self-generated illumination: a 4K (3840 x 2400) display has 9,216,000 pixels, which means it has 27,648,000 self-illuminated sub-pixels, compared to just a few dozen LED backlights in most LCD displays. When displaying black on an OLED display, the pixel is simply turned off to produce the darkest possible black. This enables extremely crisp and clear images even in the darkest scenes. You'll be surprised to see how many new details you'll spot in your favorite movies!
---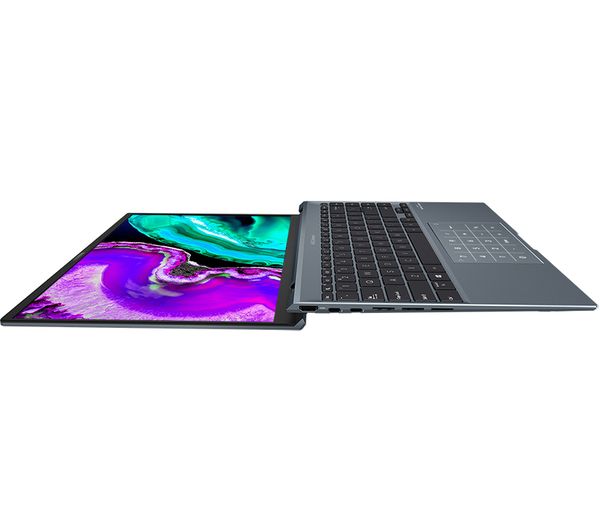 Maximum on-the-go performance
Powered by the latest 11th Generation Intel® Core™ processors, up to 16 GB RAM, and Intel Iris Xe integrated graphics8, Zenbook 14X OLED gives all the performance you need for smooth multitasking and effortless productivity. Ultrafast PCIe® 4.0 x4 SSD storage and gigabit-class Intel WiFi 6 (802.11ax) mean you won't be waiting for apps or websites to load, either! ASUS IceCool Plus technology gives you a choice of three cooling fan modes via the MyASUS app, ensuring maximum performance whenever you need it.
---