Description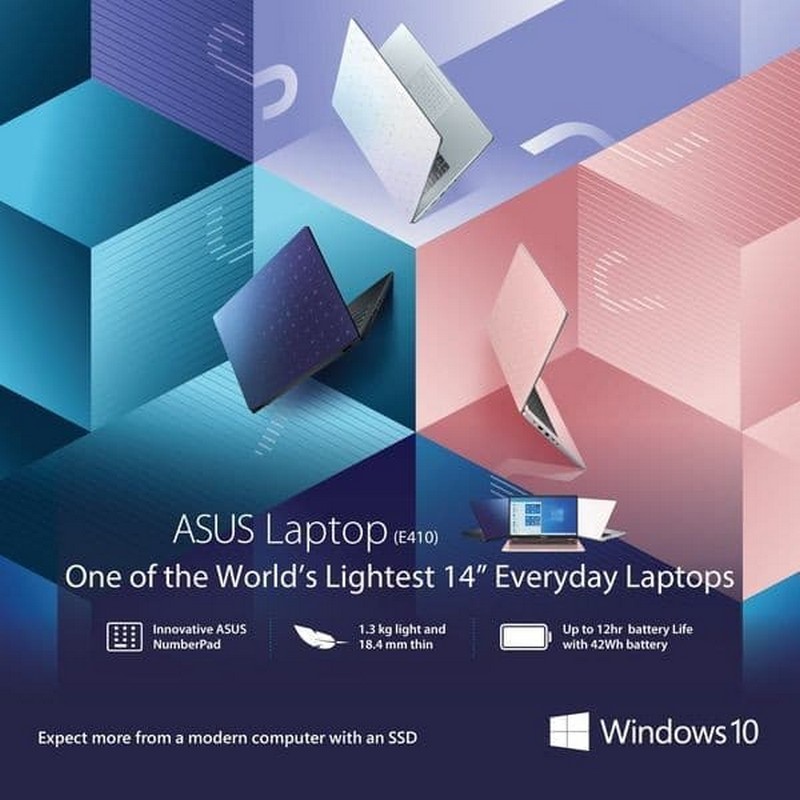 Get it done, anywhere
Dengan ASUS E410 yang ringkas dan ringan, produktivitas selalu dalam jangkauan. Laptop ini dapat dengan mudah dimasukkan ke dalam ransel atau tas kecil Anda sehingga Anda dapat menyelesaikan tugas sekolah atau membuat konten di mana pun Anda berada.
---
Colors that pop
Hidup tidak pernah membosankan dengan ASUS E410. Nikmati sentuhan warna Peacock Blue atau Dazzling Silver yang unik karena akan tampak berubah warna jika dilihat dari berbagai sudut berbeda. Tersedia juga dalam warna Rose Gold yang simple dan elegan.
---
Reinventing the touchpad
ASUS NumberPad2 baru membuat pengolahan angka dengan jauh lebih mudah. Semua yang Anda butuhkan dari keypad fisik tercetak di touchpad, cukup ketuk ikon untuk menyalakannya.