Description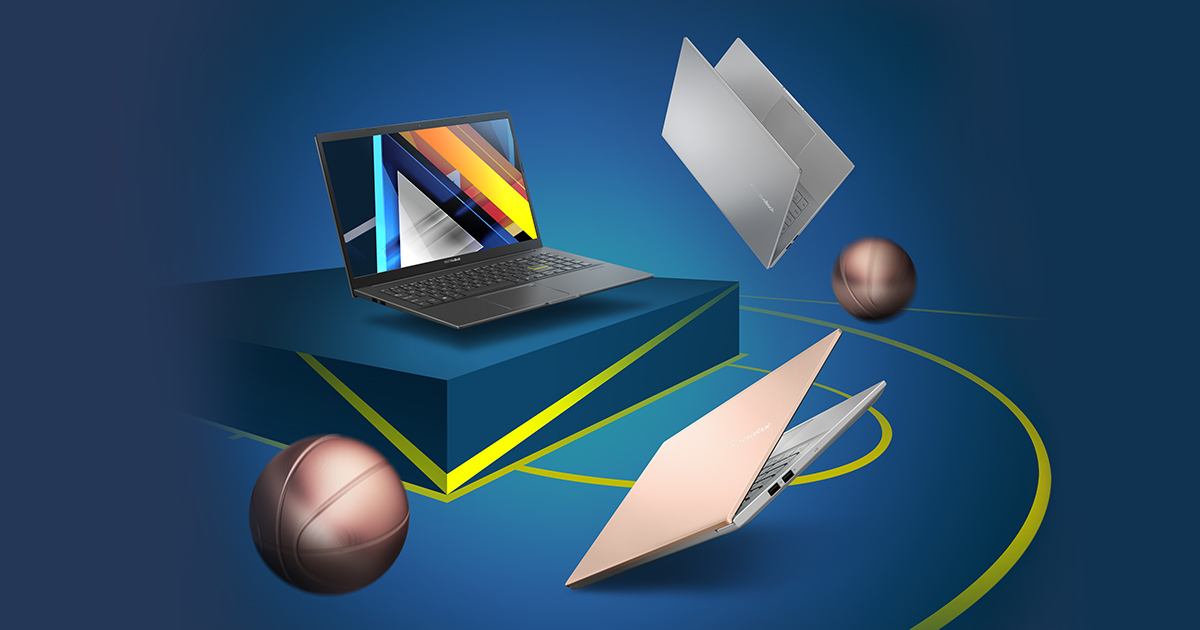 With standout colors and a color-blocked Enter key, ASUS VivoBook 15 OLED adds flair and dynamism to daily computing. With its Intel® Core™ i7 processor and the latest NVIDIA GeForce GPU, VivoBook 15 OLED provides the power you need to get things done. VivoBook 15 OLED lets you express your true colors, with its vivid and stunning 15-inch NanoEdge FHD OLED display and awe-inspiring Harman Kardon-certified audio. It also features a dual-storage design that combines the fast data speeds of an SSD with the large capacities of an HDD, giving you the best of both worlds in order to boost productivity.
---
Ultimate professional-grade colors
ASUS OLED laptops deliver exceptionally detailed and realistic visuals, with a cinema-grade 100% DCI-P3 color gamut. This means that the colors reproduced on the display are richer and more vivid: it's ideal for color-intensive projects, but also enhances any kind of content.
---
70% blue-light reduction for eye care
Blue light is known to cause visual discomfort and disrupt sleep quality. However, due to the nature of the special organic lighting materials in an OLED display, ASUS OLED laptops emit 70% less harmful blue light1, and they're also certified by TÜV Rheinland and SGS. More importantly, unlike traditional blue-light filters, shifting the spectrum means there's no need to compromise color accuracy.
---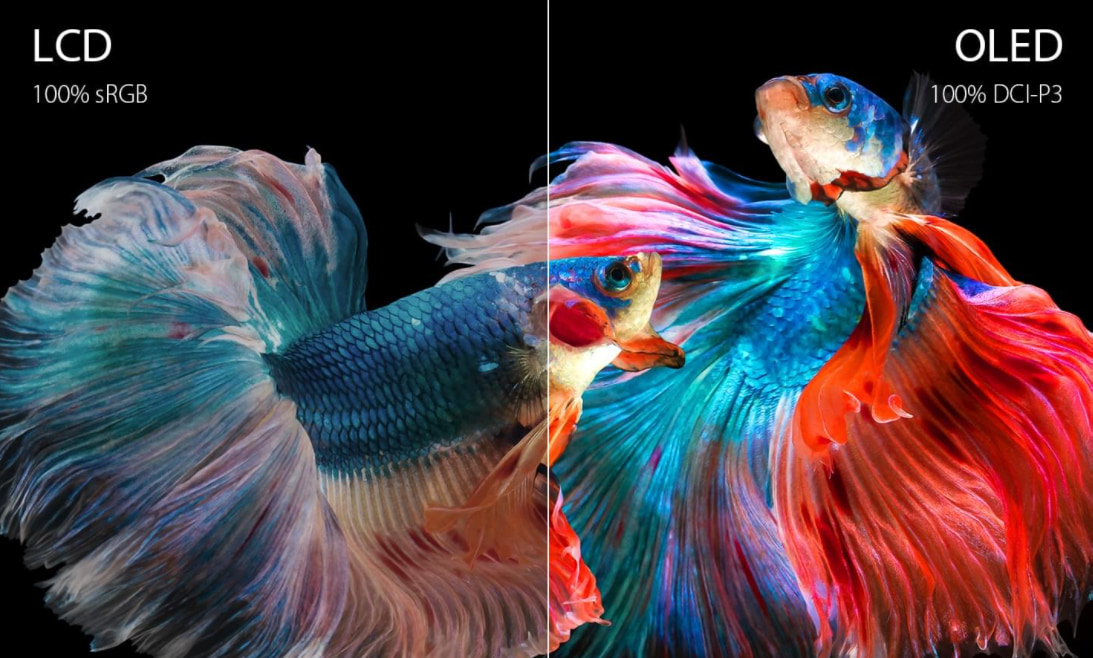 OLED has 1.6x color volume 
compared to LCD
On conventional LCD displays, detail and color quality usually decrease dramatically as the brightness is reduced. But ASUS OLED laptops are able to show great detail at lower brightness settings due to their high contrast and their ability to maintain a wide color gamut at low brightness. When calculating the 3D color volume — which adds illumination to the traditional 2D color gamut — ASUS OLED displays have about a 60% higher color volume, offering better color performance at any brightness level.
---