Description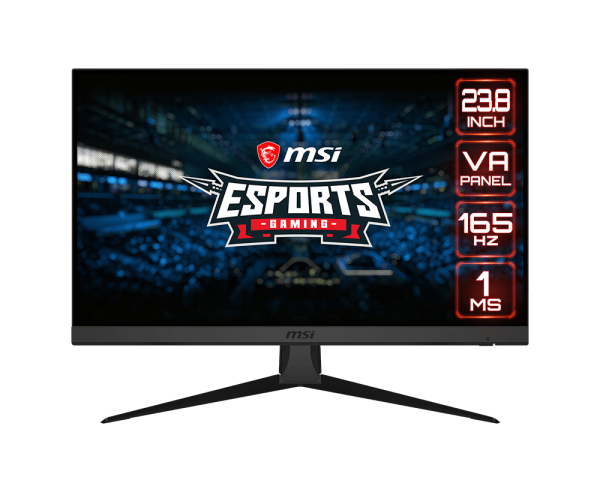 MSI OPTIX G243
Visualize your victory with MSI Optix G243 esports gaming monitor. Equipped with a 165hz Refresh rate, 1ms response time VA panel, Optix G243 will give you the competitive edge you need to take down your opponents. Built with FreeSync technology, the Optix G243 can match the display's refresh rate with your GPU for ultra-smooth gameplay. Reach the peak of immersion with the latest technologies built into MSI Gaming monitors.
---
TEAR FREE, STUTTER FREE FLUID GAMING
Gaming shouldn't be a choice between choppy gameplay or broken frames. With MSI Optix series gaming monitors, it doesn't have to be. Get fluid, artifact-free performance at virtually any framerate with AMD FreeSync™ technology.
---
165HZ REFRESH RATE + 1MS RESPONSEE TIME
Optix monitors are equipped with a 165Hz refresh rate and 1ms response time VA panel which has the most benefit in fast moving game genres such as first person shooters, fighters, racing sims, real-time strategy, and sports. These type of games require very fast and precise movements, which an ultra-high refresh rate and fast response time monitor will put you ahead of your competition.
---