Description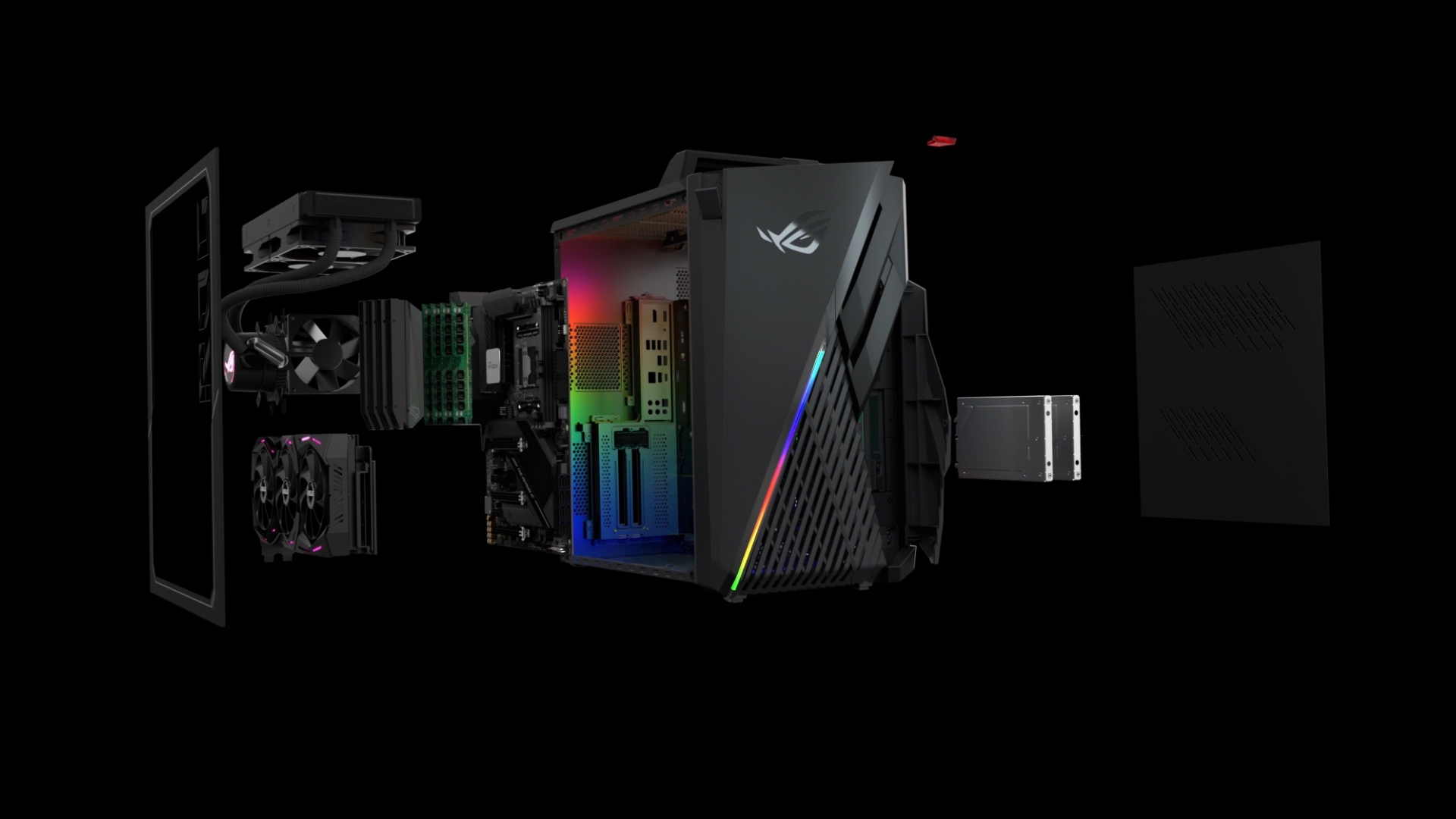 Accelerate Victory
Compete at a new level with a tournament-ready gaming desktop built to deliver an exhilarating esports experience with Windows 10 Pro. Up to an NVIDIA® GeForce RTX™ 3090 graphics card amps up your frames per second to make fast-paced gaming silky smooth. A powerful 11th Gen Intel® Core™ i9 CPU accelerates content creation and can even be overclocked with an AI-enhanced system that makes overclocking easier for everyone. The GT35's high end performance is bolstered by a cooling-focused, multi-chambered chassis design and liquid cooling system. Aura Sync accents and Keystone II technology deepen the customization options, allowing it to truly become the perfect machine for every gamer.
---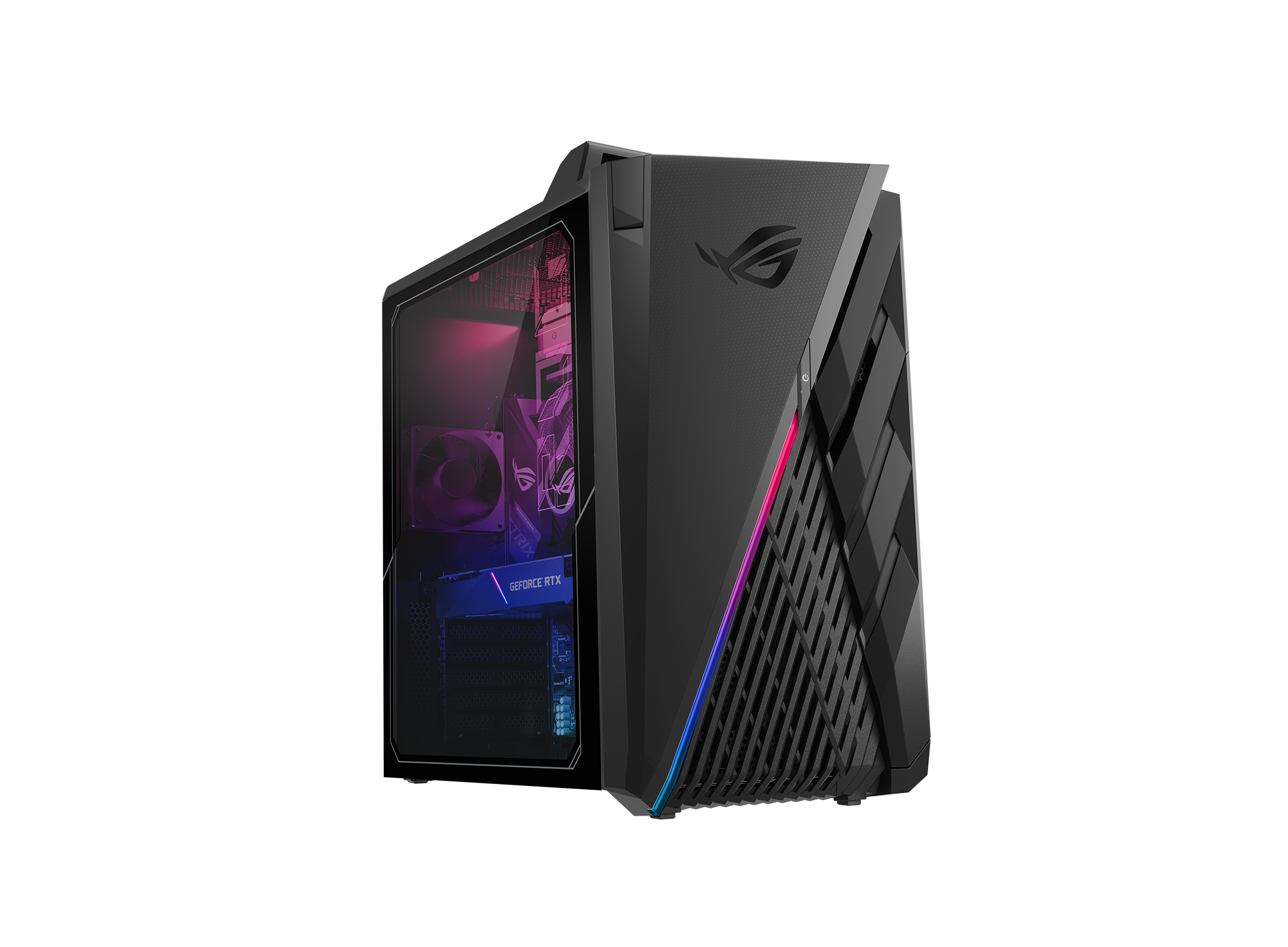 Engineered For E-Sport
Competitive esports play demands high frame rates sustained over long lengths of time. To achieve that, the GT35 has an aerodynamic chassis with widened vents that stealthily direct more cool air through to the internal liquid cooling system, elevating cooling for peak performance and beyond. Participating in esports competitions and LANs is easier with a built-in carrying handle for portability, and two SSD hot-swap bays that make switching player profiles easy. Special, EMI-shielded glass lets you look inside the chassis itself and watch the high-powered components at work.
---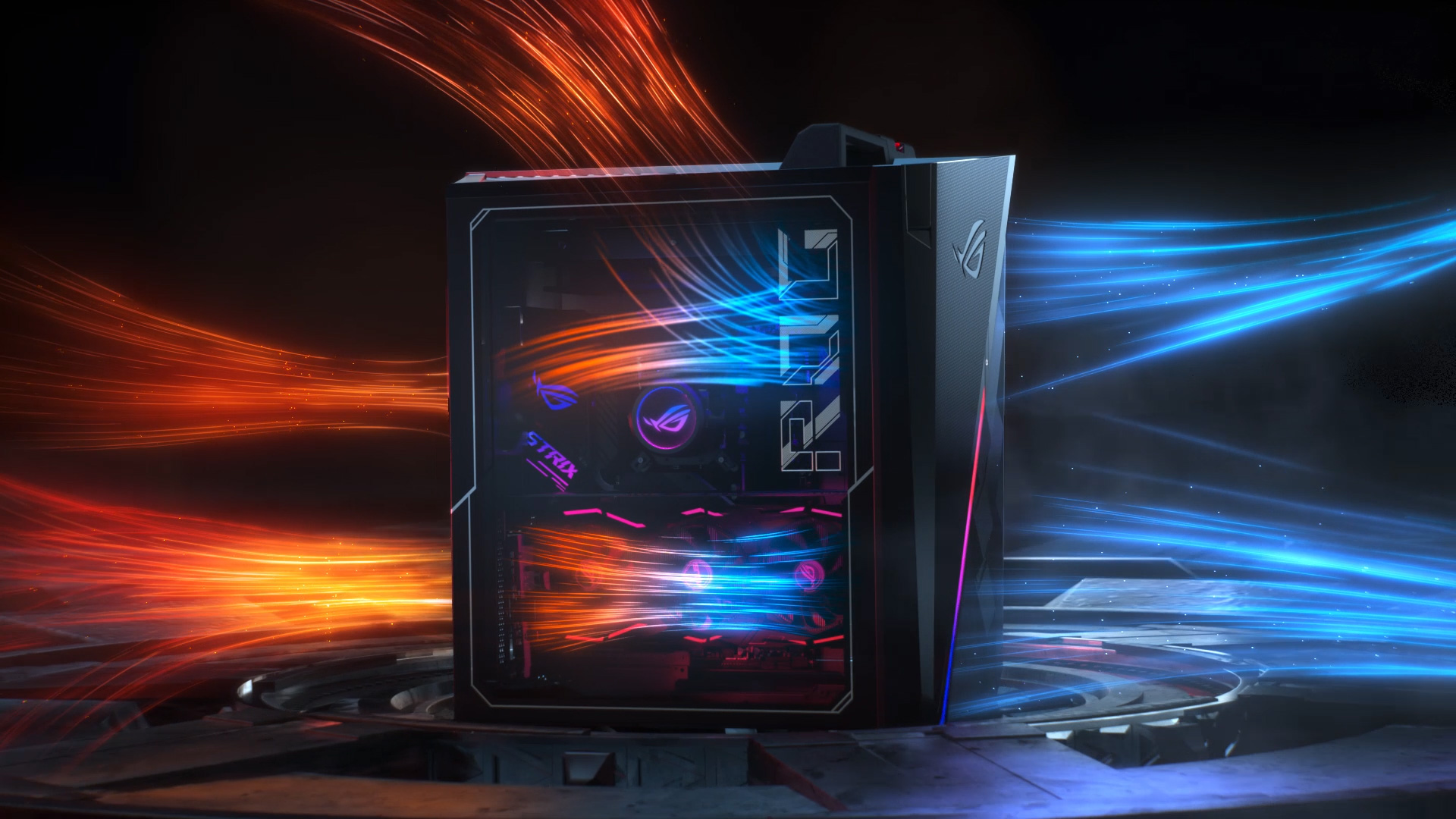 Dedicated Chambers Improve Airflow
Comprehensive cooling is what enables the high-level, sustained performance required for heavy gaming and multitasking. Designed with a unique, multi-zone chassis that keeps the CPU, graphics card, and power supply in separate bays to minimize thermal interference and lower ambient temperatures, the GT35 is able to push processor clocks and frequencies higher for better overall performance.
---
Your Device, Your Way
Deep personalization options let you create the perfect PC experience. Keystone II technology gives you quick access to a number of handy functions, from instantly launching your favorite apps to unlocking a hidden Shadow Drive. Armoury Crate software with built-in overclocking tools allows you to tailor your system performance precisely to your specifications. Aura Sync lets you customize the appearance of your PC's components and peripherals with unique lighting effects, and coordinates that look across your entire environment to set the perfect mood for gaming, working, and more.
---